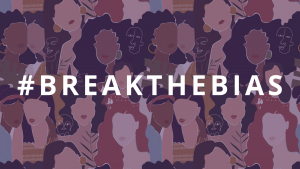 #BreakTheBias – A phrase that perfectly encapsulates what women need in order to achieve their true potentials in society. Since birth, women have been told who they could and couldn't be, and even though the world has made steps toward accepting that women can do and be anything, steps are not enough; we have to make strides.
Thankfully, there is no limit towards what one can do to #BreakTheBias; actions can be as simple as getting educated about some of the struggles women face on a daily basis, and as complex as changing processes and policies within one's organization. One sure way to #BreakTheBias is through representation. When we continuously highlight women who work and thrive in traditionally male-dominated roles, we get closer to establishing these occurrences as the norm.
As a contractor for the Oil and Gas industry, we can attest that many persons still hold to the belief that it is not an industry for women. Thankfully, we are fortunate to have skilled female technicians and operators employed within our company, who have proven these beliefs to be wrong. We are thrilled to share the stories of our female employees who work offshore, and exemplify what it means to #BreakTheBias.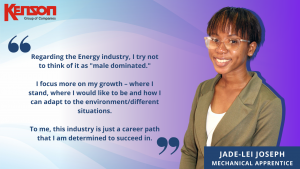 Click here to read Jade-Lei's interview